Beyond Green: Five Benefits of Bamboo Flooring
08.25.2016
Now more than ever, people are more focused on creating eco-friendly homes. Whether remodeling or building a new home, many of our clients want to discuss "green" options.
For those who are looking for an alternative to traditional hardwood floors, bamboo is a great choice. Because bamboo is a rapidly renewable resource, it is more eco-friendly to use in comparison to traditional hardwood materials. Bamboo is a type of grass that reaches full maturity and hardness in five to seven years and can be harvested without killing the plant. Meanwhile, trees used for hardwoods are killed when harvested and take decades to mature.
But the benefits of bamboo go above and beyond it being eco-friendly. Here are five more reasons you may want to consider bamboo for your floors.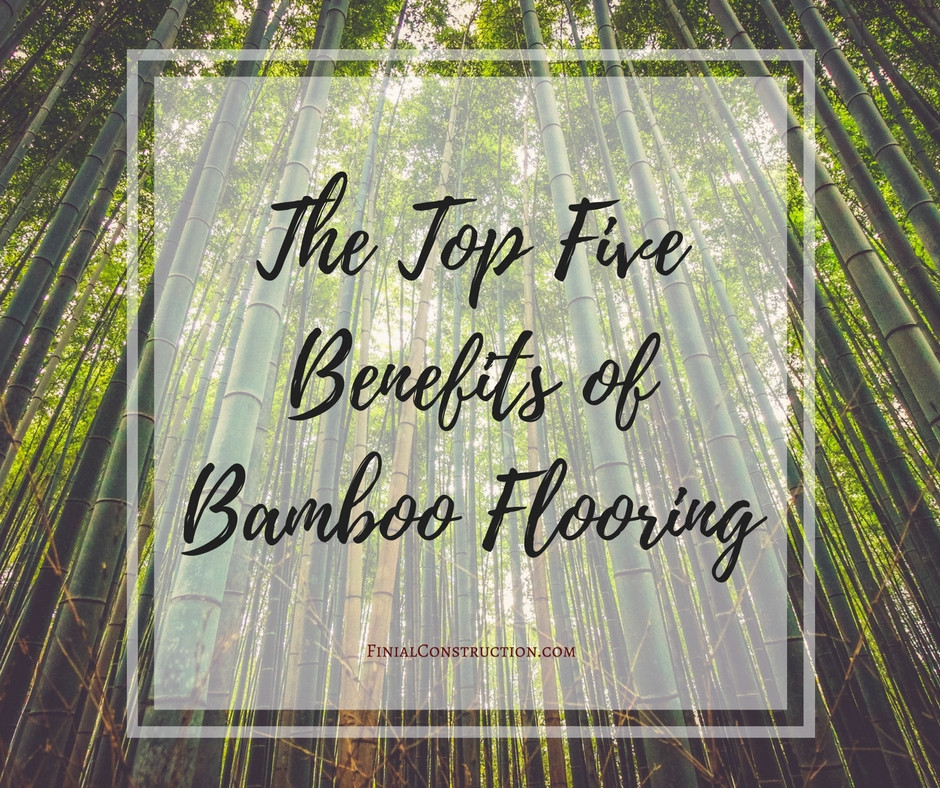 Availability
Bamboo flooring has gained popularity in recent years, so you won't have to search high and low for it like you would have in the past. You can purchase it locally at almost any flooring store, including big box stores like Lowe's.
Strength and Durability
You don't have to worry about using bamboo in high traffic areas because high quality bamboo is extremely strong and durable. It can be used in any area of your home. The strength and hardness of un-carbonized bamboo is often compared to that of red oak, and certain types of strand-woven bamboo can be even harder!
Variety in Color and Design
There are plenty of variations in color and grain. Your choices will not be limited, and you will find a shade to match your home's interior. However, it is worth researching the process behind the achievement of some colors. For example, some of the darker colors result from a heat treatment that can soften the bamboo.
Style
The use of bamboo flooring is certainly not a fad. Bamboo offers a timeless look similar to traditional hardwood floors but with its own unique style.
Budget Friendly
This wouldn't be a comprehensive list if we ignored the costs. While obviously more expensive than carpet, bamboo flooring typically costs the same or less than traditional hardwoods. Like any building material, higher end options can be expensive, but on the lower end, bamboo can be extremely budget friendly — without looking cheap.
Many people already love bamboo flooring because of its eco-friendly quality, but we hope you've discovered even more benefits of bamboo.
If you want more eco-friendly options for your home or commercial project, contact us today.